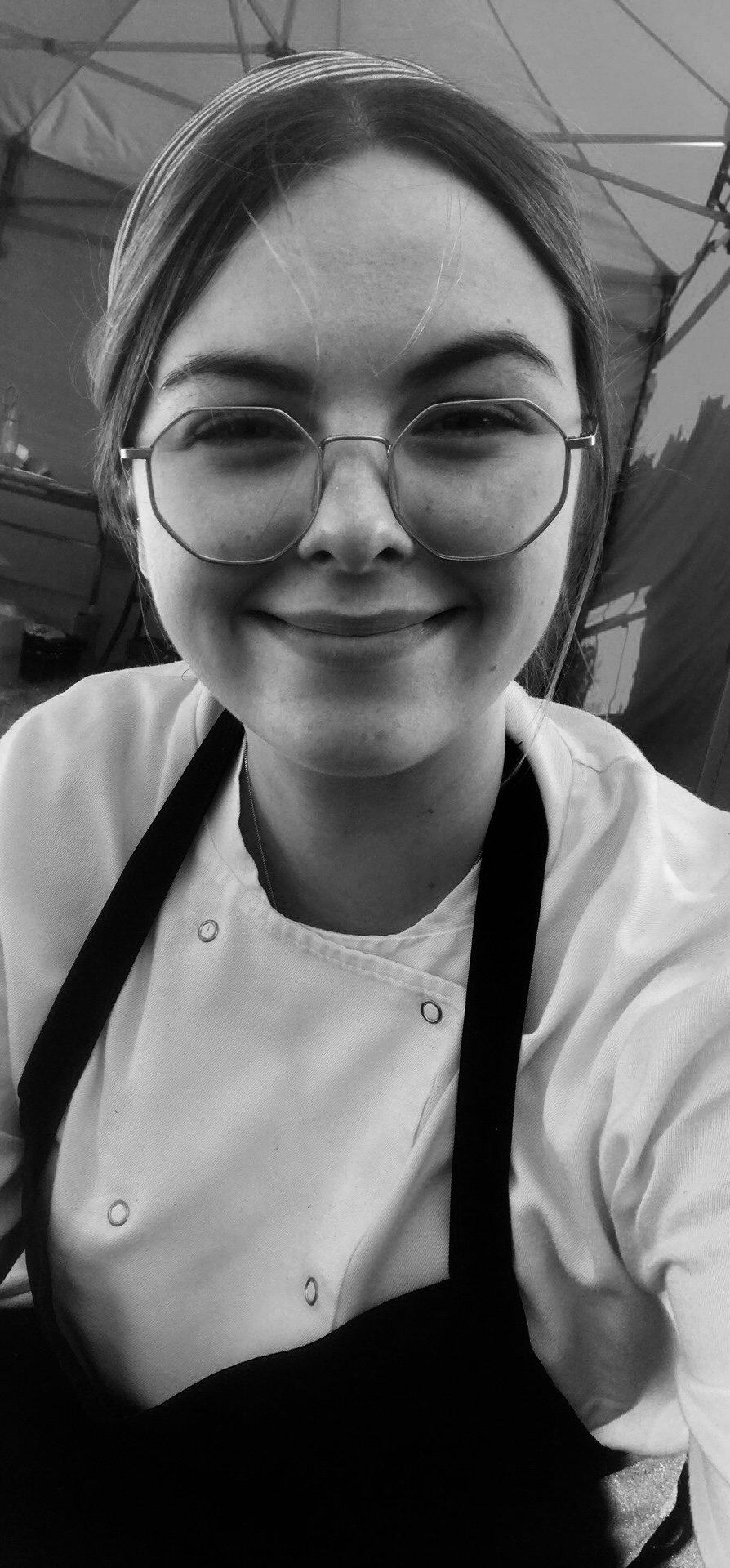 Founded by chef Imogen Wood in 2020.
Supper at the Woods focuses on seasonality, celebrating the food of the moment.
Imogen has been working in the Hospitality industry for 10 years now with a wealth of experience in professional kitchens, hotels, and front of house. 
After graduating two years at River Cottage Chef School in 2018, Imogen furthered her career and developed a keen eye for vegan and vegetarian product development.
From relaunching "veg out" at River Cottage Kitchens to developing Southville's loved vegan Cinnamon Bun at Five Acre Farm Shop Imogen has always wanted to create an environment based on sustainabilty and concious eating. 
Alongside cheffing Imogen is due to graduate Bath Spa University with a BSc in Food with Nutrition.
Supper at the Woods is a result everything she has learned over the last ten years, with the aim to provide delicious seasonal and sustainable food and drink that celebrates the moment.